Greetings – I am Jan Ashby 
  and I live in North Dakota – which is actually a different place to live – due to the oil boom.  This has now quieted down a bit.
Prior to getting into marketing 6 years ago, I was a teacher. I taught English and Drivers Education in the classroom. I very much enjoyed my teaching days.
Next, it was my turn to learn – from  people like Marlon Sanders and Liz Tomey and Kevin Fahey.    I have trust for these people as they have integrity and told me:  experiment & then only present REAL RESULTS based on what has been achieved.  Do not give conjecture, or say what "might" work.  That is something I try and live by.
Next Phase – Sakura Project and Search Engine Domination
And when you meet John Jarvis (a wonderful Canadian man), you will come to see that he is a man of integrity – very honest. And he knows SED (search engine domination). He has already taken videos and websites to the top of Google, and knows how to get you on the First page of Google
If you would like to see more into the Sakura Project.
First one is John Jarvis introducing himself, & the 2nd Video goes more in DEPTH
   LISTEN To This Video
Search Engine Rankings: There is More to Life than Google

You can also learn to get your sites to the top of Bing and Yahoo. Not to mention how to build your list, tweak your WordPress theme, prospect for new clients, and do video marketing.  If you would enjoy knowing more about keyword research, I recommend Keyword Jeet – I like its ability to find "related keywords".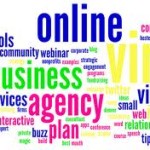 With it you can PULL out thousands of contextual and "semantic" keywords – users can navigate through semantic keywords and drill deep into any niche
You can see more of Keyword JEET right here .
Thanks for listening.
To Your Success

Skype i.d.:  jalynn9
Copyright Selfimprovement.info-just-for-u.com